Uncategorized
All about 5/6 [Five-Six]
October 7, 2014
I believe so a lot have enjoyed last month's
All About Paluwagan
post. It was one of my most commented blog post of all time. The views are also drastically changing to its peak thanks to you. I realize now that I should certainly focus more on posts in relation to us
Pinay/Pinoy
so today I will be introducing a new quick lecture. It's
All About 5/6
!
Just a disclaimer
I do not patronize nor do I have any obligation via 5/6 but I once had a summer vacation in one of my Aunt in Tondo, Manila working in the palengke for they have a store there. Those were the times when I became knowledgeable about 5-6 system.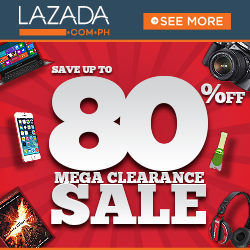 5/6 or Five/Six is a "pautang" system most commonly available and seen in lower class. Bumbays (as what most Filipino prefer to call) or men/women of Indian descent are the ones who introduced this pautang system to the Filipino culture and was later accepted and adopted by other descents too even kapwa Filipinos.

The name 5/6 was derived by the payment system in this pautang. In 5/6…. pag naghiram ka ng 5 pesos after a month magiging P6 na yun. (If you borrow 5 pesos today after a month it will be 6pesos.)

This means your
5pesos will earn 1peso interest or 20% of the principal amount.
To further expand with a sample. If you borrow
2000pesos after a month you have to pay
2400pesos.
If you borrow
50,000pesos after a month you need to pay
60,000pesos
!
More Trivia




-The payment system varies with the usapan (discussion) between the creditor and the debtor. Most common is 1 month but others will go 40 days to 2 months.

-There are no legal written paper or contract in this pautang system. Only verbal agreement.

-For first timers you may only have a minimum credit and just like banks, the more that you make a debt and you pay really well, the creditor will for sure increase the amount that you can borrow
Reasons for joining 5/6



Below are the most common reasons why Filipinos try 5/6:

1. Too much debt in banks, credit cards and other financial institutions.

Since 5/6 are verbal agreements it is easier to get approved once you need to borrow an amount. People will borrow via 5/6 to pay for their bank credits.

20% NA TUBO!!! I-Calculator mo na!

2. Its in the family. Another typical reason that 5.6 exists is that it is a debt that passed on by the parents to their children or a family member. Those who do 5/6 will try their best to have the whole family involved in the pautang because the more credits the better the circulation of their finances will be.

3. Need immediate money

pang-puhunan

.

If you go to palengke you can see a lot of naka-motorsiklo. Borrowing via 5/6 has been part of Filipino lifestyle specially if they needed money to start a business or if teh business is not that good and they need new money in the cash flow.
Nowadays its not only Bumbays who does the 5/6. I've seen documentaries of common Filipinos who do the same in their neighborhood there are also those who goes to public utility drivers (bus and jeepney drivers) as their target.
The idea of
20% interest
is truly saddening in the 5/6 pautang system. That is too much considering how banks and other financial institutions will charge.
One should also take note that though
you can change your residency to avoid the collection, you will still suffer on how you will do that said solution?
For example if you own a stall in the palengke are you willing to stop just to avoid your debt.
How about the humiliation that you will get?
In conclusion, don't be in debt. And make debt the last of your option. Once you borrow money and you make it a habit, it may be harder for you to let go. 5/6 maybe a financial culture that's hard to eliminate specially because there are those na handa magpautang kahit 6-figures pa yan, but always think of these questions and ask them before making any decision:

1. Gaano mo ka kailangan?
3. Pag nakuha mo ba magiging masaya ka?
Once you have a no to any of the above then DON'T DO IT.
Temporary happiness is not happiness after all.
Share your views about 5/6 in the comment section!!! Have you joined a Five-Six before? What's your experience??
Clariza Glino
Izza of SavingsPinay helps Filipinos bridge the financial literacy gap one content at a time by providing insights and tips on budgeting, saving, investing, side hustle and growing your net worth. Aside from this blog she also writes at www.izzaglinofull.com, a beauty and lifestyle blog for frugal Pinays and manages, www.izzagevents.com, a wedding and event business since 2011. For inquiries, topic suggestions or future collaborations email her at izza@savingspinay.ph